Larry Trumpauskas on top at the National Cup
The National Junior Cup Table Tennis Championship, was held at BATTS table tennis club over the weekend, is widely recognised as one of the most prestigious events in the country for young table tennis talents. This year's event showcased exceptional skills, fierce competition, and promising prospects for the future. In particular, the Fusion boys, Larry Trumpauskas and Joshua Bruce, left a lasting impression by dominating the tournament and securing the top two spots.
Larry Trumpauskas Claims Victory:
Larry Trumpauskas, the reigning National Cadet champion, took his game to new heights this year, emerging as the champion of the National Junior Cup. Building upon his previous success, Larry displayed exceptional form and determination throughout the tournament. His skills and tactical prowess were on full display, as he outplayed his opponents with precision and finesse. Larry's impressive performance highlights his immense potential and sets the stage for a promising future in table tennis.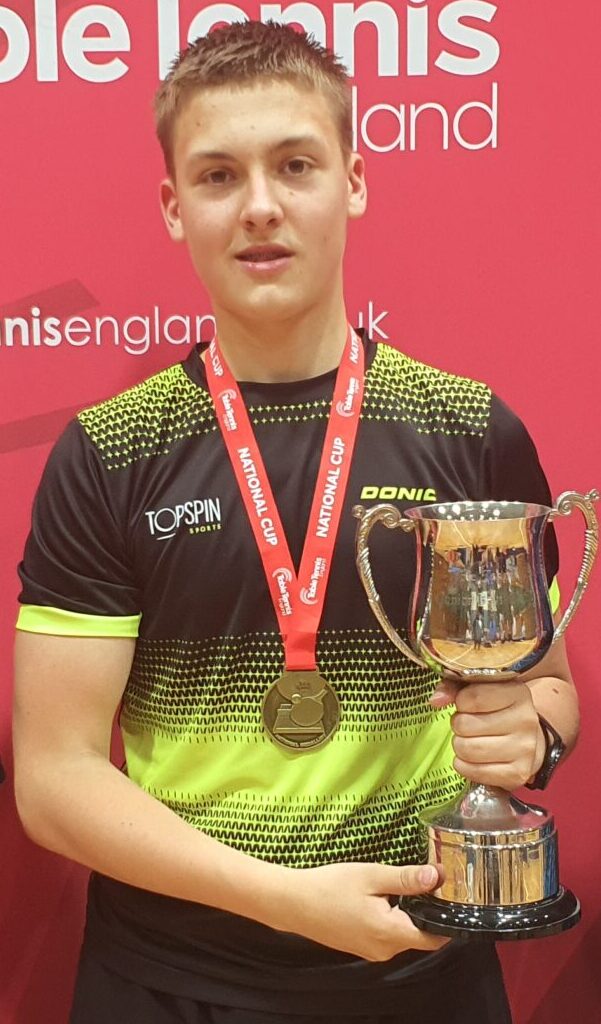 Joshua Bruce's Stellar Run:
Larry's teammate, Joshua Bruce, also left an indelible mark on the championship. Just a few points away from claiming the title himself, Joshua showcased incredible resilience and skill. He pushed Larry to his limits, engaging in a thrilling head-to-head battle that ultimately favored his teammate. Joshua's outstanding performance throughout the tournament proves that he is a force to be reckoned with and sets the stage for future success in the sport.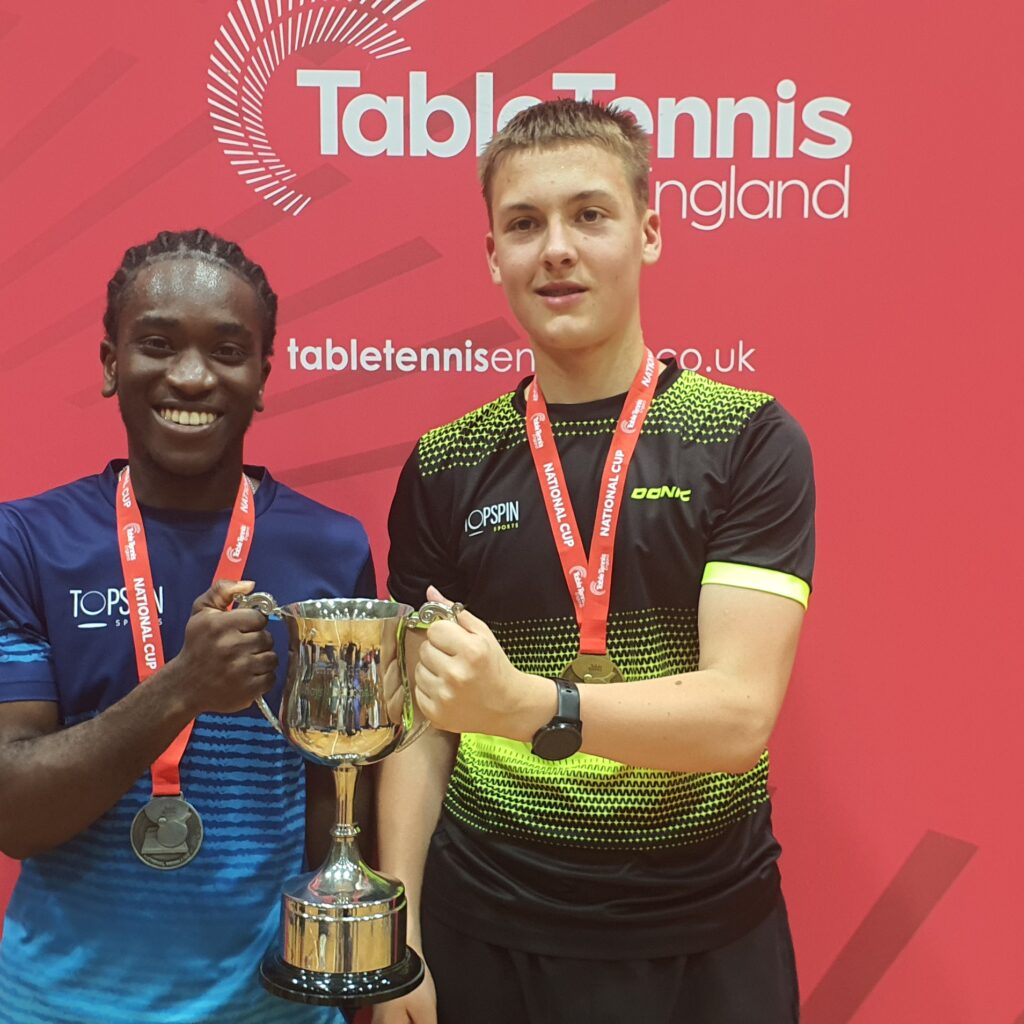 Fusion Boys: Larry Trumpauskas and Joshua Bruce Shine:
The dominance of the Fusion boys, Larry Trumpauskas and Joshua Bruce, in the National Junior Cup Table Tennis Championship further solidifies the club's reputation as a breeding ground for exceptional talent. These two outstanding players have honed their skills at Fusion, benefiting from its supportive training environment and facilities. Their remarkable performances in the championship serve as a testament to the club's commitment to nurturing young table tennis players.
Saskia Keys' Strong Showing:
In the girls' event, Saskia Keys demonstrated her prowess on the table tennis court. Holding the second-place position for most of the weekend, she displayed exceptional skill and determination. However, in rounds 8 and 9, Saskia faced tough challenges from fellow competitors Megan Jones and Anna Green, narrowly losing out to both. Despite missing out on a medal, Saskia's high-level performances deserve recognition and praise. Her dedication and talent position her as a rising star in the world of table tennis.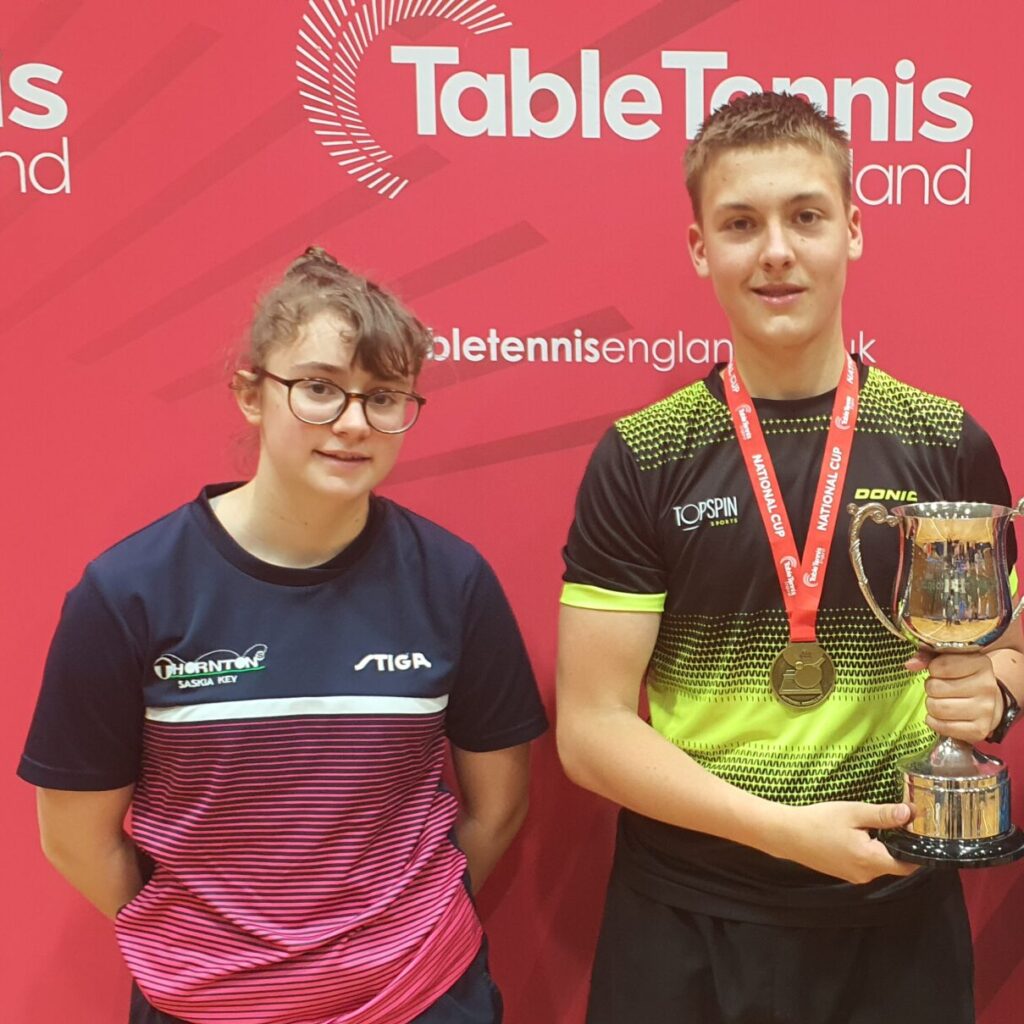 Looking Ahead:
The National Junior Cup Table Tennis Championship showcased the remarkable talent and dedication of young players in England. Larry Trumpauskas and Joshua Bruce's dominant performances and Saskia Keys' tenacity serve as an inspiration to aspiring table tennis players across the country. These talented players have undoubtedly set the bar high for future championships.
The spotlight now shifts to the bright future that lies ahead for these rising stars. Larry Trumpauskas and Joshua Bruce's remarkable showing at the National Junior Cup signifies their potential to excel at higher levels of competition. Saskia Keys' resilience and skill position her as a formidable contender in future events. With continued dedication and hard work, these players are poised to make their mark on the national and international table tennis stage.
As these players continue to develop their skills and pursue their passion for the sport, the future of table tennis in England looks brighter in their hands.