Premier Senior British League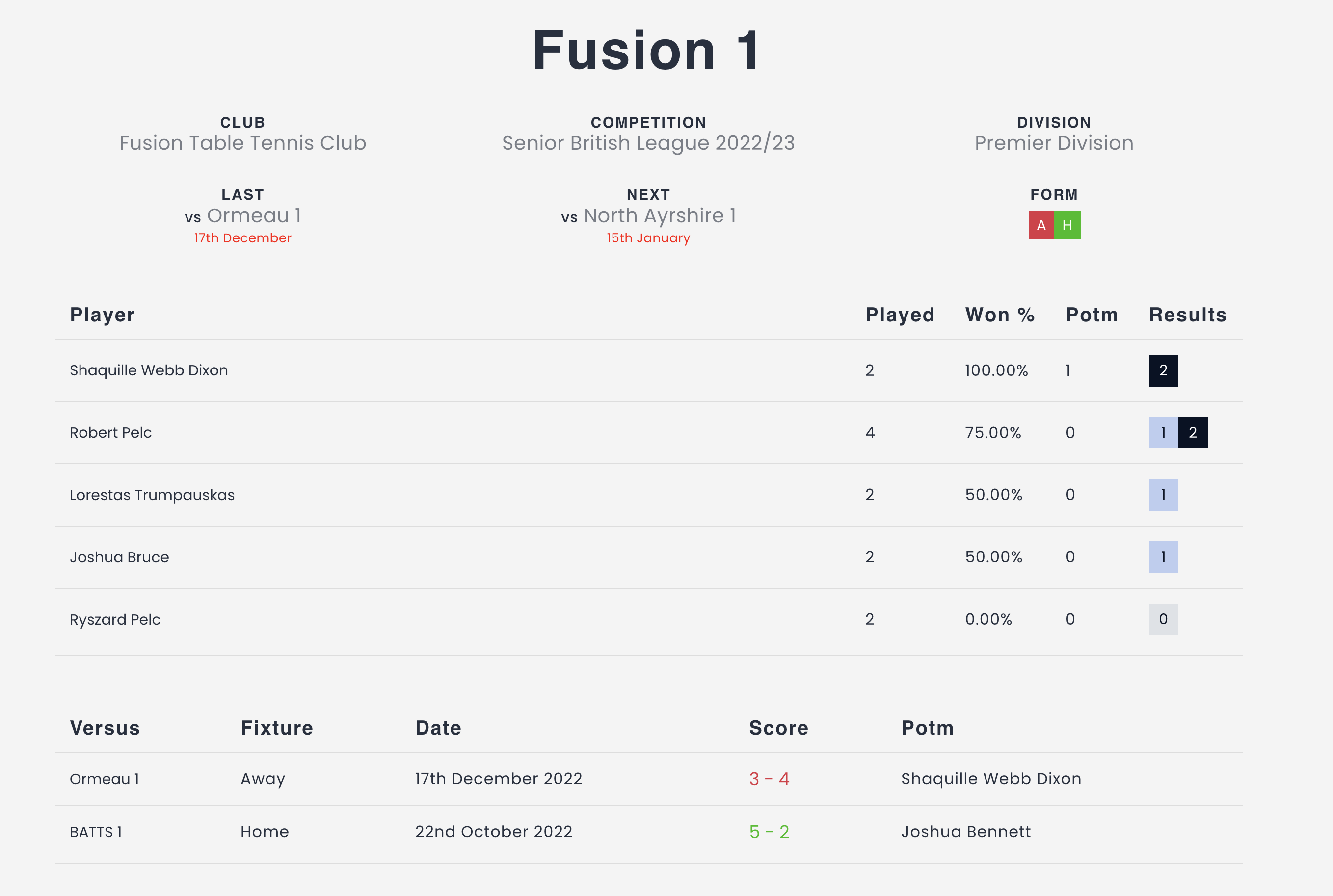 The Premier Senior British League team for 2022/23 is off to a strong start!
Shaquille Webb Dixon, Robert Pelc, Lorestas Trumpauskas, Joshua Bruce and Ryszard Pelc have been playing some great table tennis this season.
After two matches, the team won one and lost one. Their 5-2 win over BATTS and 4-3 loss to Ormeau show great progress and determination.
We look forward to seeing the team continue to work hard and show their skills as the season progresses.
Good luck to the team and we wish them the best of luck in the upcoming matches!